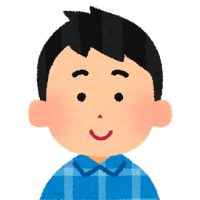 Hi what's up everyone!
My name is "watch" Japanese melee tournament TO. Struggling to make the community bigger and better!
Today I wrote a Blog about the Tokyo Melee tournament information for everyone who's interest to coming to Japan and wanna play Melee.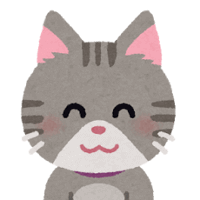 ねこ
I'm hosting 90% of the Melee tournament at Tokyo so feel free to DM at Twitter to ask me for more info!
Major Tournament: Battle GateWay
Battle GateWay
is the
biggest tournament in Japan
. You could say it's a
major tournament
in Japan.  80-120ppl   TO:
watch
About 30min from Tokyo staition by train , 30min from Haneda Airport by train
Nearest train station  
Keikyū Kamata Station
 (
京急蒲田駅)
Address: 1-20-20, Minamikamata, Ota-ku, Tokyo, 144-0035, Japan
Monthly tournament 天照(Amaterasu)
Amaterasu
is a monthly tournament in Tokyo Japan. 60-80ppl Founder:
watch
Happening at every month
 when there's no Battlegateway at Tokyo Nakameguro 「
Just Another
」
Nearest train station; Naka-Meguro Station (

中目黒駅)
Address: Fujiya Building 3F, Kamimeguro 1-3-9, Meguro-ku, Tokyo, Japan
Weekly tournaments at Tokyo
Monday
Tokyo Board game bar 「Monday night melee」 
TO:
watch
Happening at every monday 7pm-11pm
「500yen per hour/Free softdrink and Curry rice」 or 「1000yen per hour/free alcohol and softdrink curry rice」
About 10min walk from Akihabara station
Address:  1-4-5, Iwamotocho, Chiyoda-ku, Tokyo, 101-0032, Japan
Register at the venue, tournament starting at 8pm.  Round Robin Tournament 8-24people size.
More info
Thursday
Just another 「Just another tournament」12-24ppl
 TO:  
watch
Happening at every Thursday 7pm-11pm
Entry fee 1000yen
Same venue as the Amaterasu is
Address: Fujiya Building 5F, Kamimeguro 1-3-9, Meguro-ku, Tokyo, Japan
Register at the venue, starting at 7pm tournament starting at 8pm. DE Tournament 16-32 people size.
Other Random Tournament
•Liquid Crystal Melee
•DHC
•N-Dojo
•Weekly Smash Party SUMAPA!
How to contact to the Comunity
In Japan most popular SNS is Twitter so if you want to join meet up or tournament i recomend to make a account!  Asking me at the DM is the fastest way.
We do have a facebook group for Melee but most Japanese Player dosen't have a account so it's more like a info sharing group for foreigners but you can get info mation about the weekly and other tournaments Plese join!
Tournaments are mainly streamed at my Twitch channel. Please check out if your interested in!
so thats all from me to giving a easy info for you. I hope it would be a help to find a place to play Melee at Tokyo Japan. I'm wishing that your visit to Japan would be a great time of your life.
Again plese feel free to ask me at Twitter about anything! And it would be nice of you if you follw me at Twitter and RT this Blog to share the info!
See you at the venue!
watch